Chapter 13 Bankruptcy in Smithfield, VA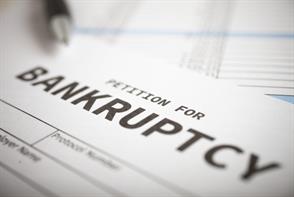 Serving Gloucester, Yorktown and Williamsburg, VA - Call
(757) 209-2167
Are you considering filing for bankruptcy? Are you worried about losing your assets to sale or repossession? If so, you may be eligible to file for bankruptcy under Chapter 13, Title 11 of the United States Code. This portion of the code, also known as the Bankruptcy Code, recognizes all people who own property in the United States or are United States citizens as being eligible to file for bankruptcy under Chapter 7 or Chapter 13.
Why Choose Our Bankruptcy Attorneys?
We've Guided 1,000s of People Through Bankruptcy to a Stronger Future
We Strive to Resolve Your Case as Amicably & as Quickly as Possible
All of Our Attorneys Are Active Members of the Tidewater Bankruptcy Bar Association
We Have 25+ Years' Collective Experience with which to Help You
---
How Chapter 13 Can Help You Get a Fresh Start
While bankruptcy may seem like a frightening undertaking, there are actually plenty of benefits to filing, and with our help, it can be much easier than you anticipate.
---
You will be able to have all collection attempts immediately stopped. A hold will be put on your account, and any collection calls that are made after you file can be directed to your attorney.
If you are facing repossession or wage garnishments and frozen bank accounts, bankruptcy can help eliminate these complications as well.
If you are facing foreclosure or you are aware that foreclosure may be in your near future, filing for Chapter 13 bankruptcy will halt all foreclosure attempts.
You can discharge debts, strip second mortgages and stop any civil lawsuits that may be against you as a method to collect debts.
---
Why You Need Our Firm to Help You File
Chapter 13 bankruptcy can be an extremely complex process in which there are many potential pitfalls. By working with an experienced bankruptcy attorney at Haven Law Group P.C., you can receive effective guidance. Our attorneys will help you navigate the process and so you can understand the best possible options for your situation.
Here are some of the reasons that you should hire our firm over other bankruptcy firms in the area:
We have successfully assisted thousands of clients in filing for bankruptcy and resolving their financial hardship.
All of our lawyers are active members of the Tidewater Bankruptcy Bar Association.
We can assist clients in the Eastern District of Virginia
---
When you work with our firm, we will set you up for success by enrolling you in our free of charge credit restoration program. Call (757) 209-2167 to learn more.
The Advantages of Chapter 13 vs. Chapter 7 Bankruptcy
While Chapter 7 is also known as liquidation or straight bankruptcy and holds the possibility of having all non-exempt assets sold to payback lenders, Chapter 13 allows individuals to pay off debts without selling or losing assets to lenders. Through a court-approved payment plan, you can modify your debts and payback lenders and creditors without worrying about sale of your assets.
Chapter 13 bankruptcy is often the best choice for income-receiving individuals and families that may have fallen on hard times such as illness or hospital stays, divorce or sudden death of a family member. The overall goal of a Chapter 13 bankruptcy is to provide these individuals with a court-approved payment option that will help eliminate debt by significantly lowering payments and providing immediate relief from collectors and collection attempts.
In some situations, a person may work directly with an attorney from our firm who will look at all incomes and disposable incomes and decide that Chapter 13 is the best option for them, other individuals may be advised to file under Chapter 13 after taking a bankruptcy means test. This test is often used to determine eligibility to file for bankruptcy under Chapter 7, but if you are ineligible to file under this chapter, you may be able to file under Chapter 13 and still reap the benefits of filing.
Working with Haven Law Group P.C.
Are you ready to move forward and contact a Hampton bankruptcy attorney about your case? At Haven Law Group P.C., we are devoted to our clients' well-being and are proud to serve them from the moment they step foot into our office until well after the bankruptcy process is complete and they have improved their credit scores.
You will never be treated as just another case number at Haven Law Group P.C. You will always be treated as a unique individual who will receive personalized attention from our staff.
If you have questions or concerns regarding your situation, do not hesitate to contact our firm at (757) 209-2167 today and schedule a free case evaluation with a trusted bankruptcy lawyer.