Philip R. Boardman
From a young age, Attorney Philip Boardman was blessed with a great family who instilled in him the values of faith, integrity, work ethic, and servanthood. These values allowed him to excel both academically as well as personally.
Attorney Boardman graduated Magna Cum Laude from Augustana College in Rock Island, Illinois. He then went on to earn a joint degree in 2002 at Regent University with a M. A. in Public Policy from the Robertson School of Government as well as his Juris Doctorate from the Regent University School of Law.
In February of 2003, Attorney Boardman started his own law practice in Hampton, Virginia with a general practice that specialized in Chapter 7 and Chapter 13 Bankruptcy. Over the last decade, his firm has flourished as he has filed bankruptcies for thousands of clients. He strives to treat each of his clients with compassion and care and gets great satisfaction out of seeing the dramatic changes in his clients' lives as a result of his help.
Filing a bankruptcy and obtaining a discharge for his clients is not enough. Attorney Boardman has gone the extra mile to provide his clients a great program for rebuilding credit in a very efficient manner. This benefit is provided at no extra cost – in line with his loyalty and care for the best interests of his clients. His clients' financial problems are discussed at length and the clients are fully informed of the benefits of Attorney Boardman's services. Client's often remark how much better they feel as they are leaving the very first consultation (which is also provided at no charge).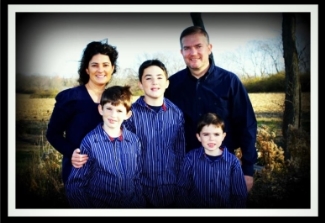 Attorney Boardman is married to his lovely wife of 18 years and is blessed with three boys: Ethan (13), Logan (10), Addison (7). From time to time, the boys' interests change, but currently they are all avid dirt bike riders. This provided a great excuse for the purchase of a Kawasaki KX250F Motocross dirtbike for Dad. Sometimes, Mom is enticed into riding the 4 wheeler while her boys scare her half to death riding their dirtbikes!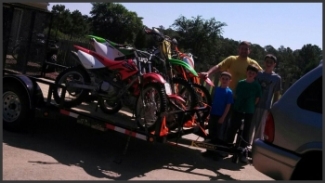 God has always been the most important Person in Attorney Boardman's life. He and Lisa as well as a few other families started the Water of Life Fellowship in 2008. Slowly but surely, this congregation is growing and having a greater impact on lives of fellow friends and neighbors of the Hampton Roads area.